11 Jan

Why your Business should use Social Media Marketing

Posted at 03:49h

in

Uncategorized

Warning

: mysql_real_escape_string(): Access denied for user 'socialf'@'localhost' (using password: NO) in

/home4/socialf/public_html/wp-content/themes/bridge/includes/shortcodes/shortcodes.php

on line

3181 Warning

: mysql_real_escape_string(): A link to the server could not be established in

/home4/socialf/public_html/wp-content/themes/bridge/includes/shortcodes/shortcodes.php

on line

3181 Warning

: mysql_real_escape_string(): Access denied for user 'socialf'@'localhost' (using password: NO) in

/home4/socialf/public_html/wp-content/themes/bridge/includes/shortcodes/shortcodes.php

on line

3181 Warning

: mysql_real_escape_string(): A link to the server could not be established in

/home4/socialf/public_html/wp-content/themes/bridge/includes/shortcodes/shortcodes.php

on line

3181
Why your Business should use Social Media Marketing
Brought to you by Social Fishing – Social Media Marketing Services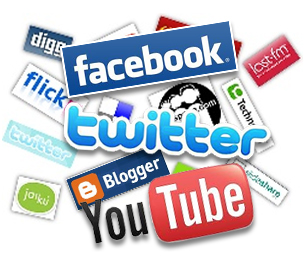 1. Network faster: Social sites such as: Facebook, Twitter, Google + & Linkedin can get you in front of a lot of people. Future clients, friends, family, which in turn can connect you with others and others. Google is the number 1 most popular website in the world, facebook is the number 2 most popular website in the world. That is a ton of people that could be future customers.
2 . Development your company: The only way anyone will ever know of your company, is if they see it. Over and over and over again.
3 . Visibility: It is a Fact that the more I see a product, then faster I am to buy it or use it. I keep seeing Coke all over social sites. I know who they are, I know i like it, i don't really need to see it, but every time I go to the store now and see it, I get it. It is just in your face marketing. It works!
4 . Brand yourself: Build your companies name by putting it all over the Internet. Facebook, Twitter, Google + & LinkedIn. The more people see it, the more your business name becomes popular and eventually becomes a household name. Social Media Marketing is Branding at it's best!
5 . Build a community: Make friends on social media sites. Ask questions. Answer questions. Be apart of discussions. You will find yourself getting more and more customers. Trust me! It works!
6. Highlight your product: Describe your product on every Social Media site. This way people know what it is, and they will know it.
7. Decrease selling time: It seems that Social Media Marketing makes "a Sale" that much easier. They have seen your name. They know what you do. When it comes down to when someone is ready to buy, They Buy.
8. Find new clients: "Like" others Facebook pages. Follow others on Twitter. + other posts on Google +. Tell others you like what they are doing. Then they will do the same for you.
9. Hang with other influencers: Follow, "Like" and + the companies you think are great. When I see that another company likes another company, it sits well with me. I think they are nice, and warm. That makes me want to buy from them. Cold Big Businesses that only care about their business, I'm not interested. People will like you and think you are like them.
10. Tell your company's story: Keep it basic, simple, and to the point. Use the exact words from your website to show consistency. This will help later when they go to your website.
(888) 519-5766
By: Christian Smith